Sebastian Barthelmess, Elder
Sebastian was born in Maine, attended undergraduate studies at Gordon College, proceeding to medical school at Ross Veterinary University. He was raised in a Christian home, largely attending home fellowship under the oversight of mentors and leaders like Ed Chute and George Moreshead. He has a talent for music performance even as a young boy and was acclaimed as the two-time Arcady Music Youth Competition winner. After moving away from the concert circuit and into technology, he was able to find a creative outlet playing piano on worship teams for the past two decades. He has a passion for restoring families, ministry outreach, and mentoring young adults.
He and the love-of-his-life Rebecca have been married for over 20 years and have 3 teenage sons. They fell in love with New Hampshire and moved here 20 years ago as a perfect middle-ground between the two states they were raised in. They love to travel internationally as a family and all of the boys are active in their faith. As a software guru and general computer nerd, Sebastian has a love for Linux and is an avid contributor to Open-Source projects. He currently works as the Chief Security Architect for a local technology firm in Manchester, NH.
You can reach Sebastian via email at: seb@latestlinux.com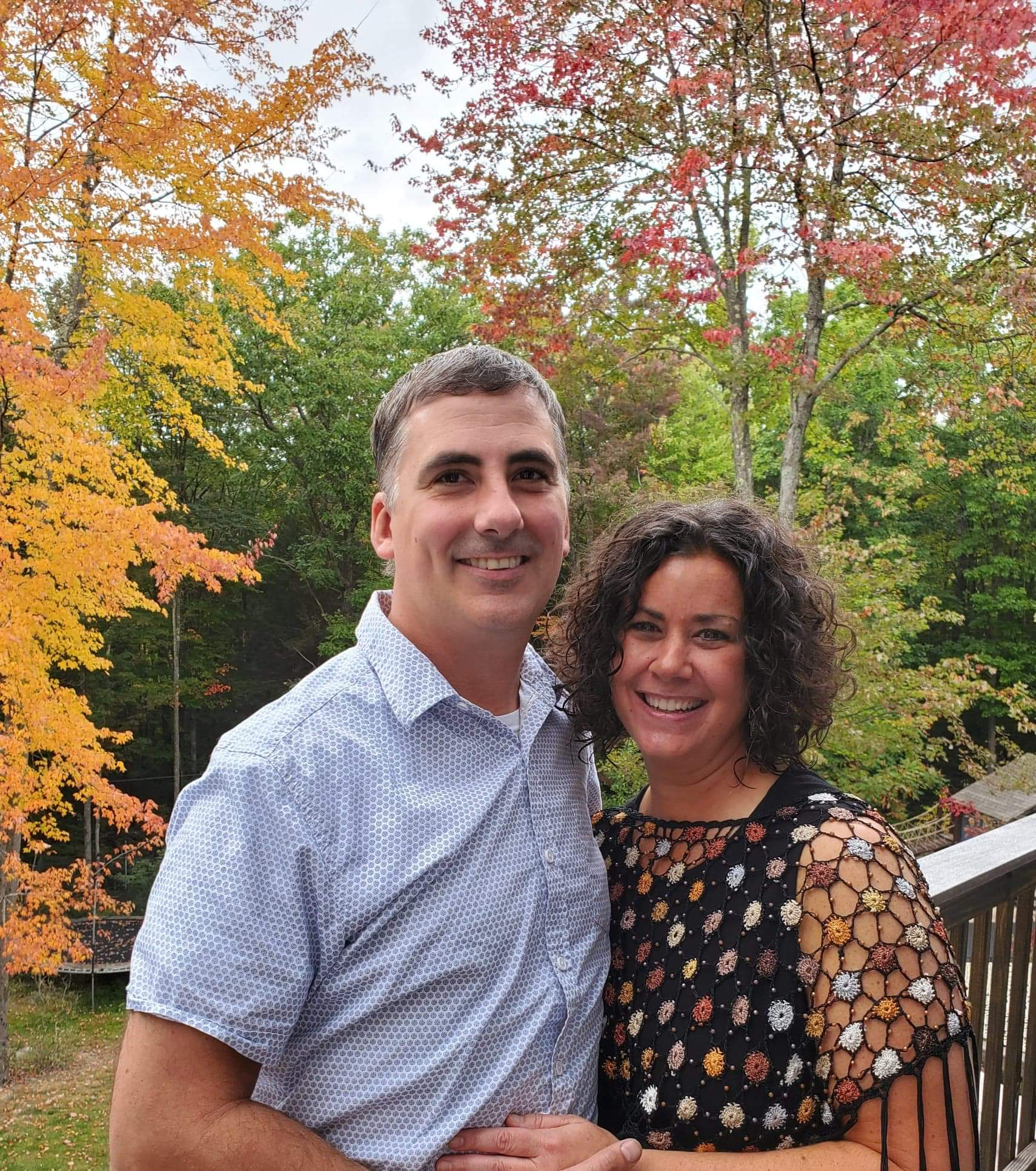 Patrick Hopkins, Deacon
Pat and his wife Allison have lived in Amherst, NH for over 20 years and are in the process of raising their five children. They both have family roots in southern New Hampshire and Massachusetts, although Pat was raised in Georgia and Pennsylvania before moving to NH as a teen. Pat is an engineer who went to school at WPI and MIT and now works as a senior technical leader for a medical device company in California.
Pat was raised in a Christian home and accepted Christ at age 9. After some years in high school and college with a passive faith, he re-engaged with his faith at a young adult group at Grace Chapel in Lexington, MA. Since then he has worked to center his marriage, fatherhood and life on Christ's command to love God and to love others.
Most of Pat's hobbies involve building things like house projects, cars and smaller projects such as clocks. He also enjoys music and playing bass guitar. He plays on the worship team at NCBC and also enjoys helping to lead the Men's ministry.
Pat can be reached at patrick.hopkins.1013@gmail.com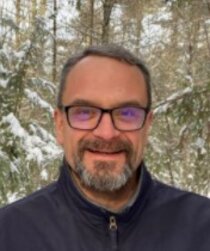 Rebecca Barthelmess, Admin & Ministry Support
Rebecca was born and raised in Massachusetts, is married to Sebastian Barthelmess, and the mother of three teenage sons. She grew up in a Christian home and has held fast to her faith since a young child. She graduated from Gordon College with both Business and Accounting degrees and has worked at several administrative positions before making the decision with her husband to raise a family as a stay-at-home Mom. Rebecca is spiritually gifted in hospitality and is an exceptionally talented potter and craftsperson. In ministry she has grown to fill-in whatever need arises.
As an avid entrepreneur, Rebecca continues to explore new opportunities - from running Monadnock Bernese Mountain Dog Breeders to a wildly successful partnership at SayWhat! vinyl creations. Even with a busy schedule, you will generally find her at the end of the day finding solace in a quiet place reading.
Susan Kunselman, Deacon & Treasurer
Born in Virginia, Susan grew up in a family where Christ was central, and she accepted the Lord as her Savior at age five. From that time through the present, knowing and serving the Lord has been the passion and purpose of her life. She attended Oral Roberts University in Tulsa, OK and graduated with a degree in Organizational/Interpersonal Communications with a minor in Pastoral Care and Counseling.
Professionally, Susan worked as a Human Resources generalist for over 18 years. While that career allowed her many opportunities to serve and help people, she is now continuing her education in the field of counseling to become even more equipped to do so. Serving and helping others within the church setting has also been a key part of Susan's life and has included teaching Sunday school, leading women's Bible studies, co-leading a faith-based cancer support group and serving on the board at her prior church in Utah. Personally, Susan has lived in New Hampshire since 2014 and is blessed to be "Mom" to her son, Micah.
Questions related to Tithes & Offerings can be directed to Susan via email at: giving@ncbcnh.org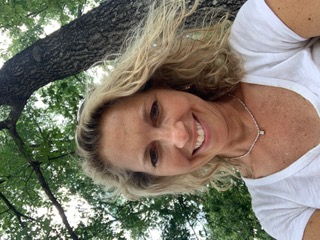 Amanda Helmig, Admin & Women's Ministry
Amanda was born and raised in Massachusetts but has lived the majority of her life here in Southern NH since meeting her husband, Kevin Helmig, in 1996. Amanda was raised in a Christian home and has believed in Jesus since she was a young girl but it wasn't until she was a young adult that she truly gave her life to Christ. Since then, Amanda has served the local church in several capacities including children's ministry, women's ministry and administration. Amanda holds a certificate in Christian Ministry with a focus on lay Biblical Counseling from Southeastern Baptist Theological Seminary. Her passion and purpose is to serve the Lord in the local church and to disciple and equip others to do the same.
In her professional career, Amanda was the Sales and Operations Manager for a national security company prior to becoming a Real Estate Broker. Kevin and Amanda have 2 adult daughters, and a son in high school and reside in Merrimack, NH. In her spare time, you will almost always find her reading a book or watching the Patriots.
You can reach Amanda via email at: connect@ncbcnh.org